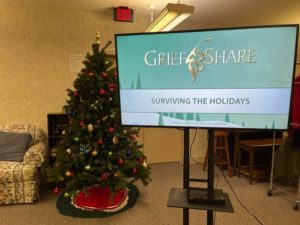 There was a special edition of GriefShare held Monday night at Good Shepherd.
The holidays can be a difficult time for those grieving the loss of a loved one. This GriefShare seminar was a one night event to focus on family traditions, expectations, social events and emotions that can blindside you.
We pray that this event helped with the advice given on the 40 minute video and with participant conversations. GriefShare has material available for anyone to review if it is needed and can be found by clicking on the link here.